Supporting Your Texas and Oklahoma Transportation Needs
Mailing Addresses
Trinity Expediting, Inc.
P O Box 1342
Sherman, TX 75091-1342
Trinity Expediting, Inc.
1421 ChampionDrive
Suite 360
Carrollton, TX 75006
Sherman, TX
Specializing in the Texoma Region
Phone: (903) 892-2339
Fax: 903-892-9955
expedite@trinityexpediting.com
DFW Airport Runs
Calling DFW airport daily/nightly
Regional Truckload Services
Serving Texas, Oklahoma, Louisiana, Mississippi, Tennessee, Missouri, and Kansas
Hot Shots
Serving the Texoma Region
Dallas, TX
Specializing in North and Central Texas
Phone: (972) 685-4305
Fax: (972) 685-4306
dfwexpedite@trinityexpediting.com
DFW Airport Shuttle
Daily pick up and deliveries at DFW Airport
Regional Truckload Services
Serving Texas, Oklahoma, Louisiana, Mississippi, Tennessee, Missouri, and Kansas
Hot Shots
Serving North and Central Texas
Air Freight Cartage
Pick up and deliveries from DFW airport for North and Central Texas.
Local & Regional Truck Deliveries
We offer local and regional truckload deliveries servicing TX, MS, LA, AR, MO.
Hot Shots
Truckload, LTL, and Cargo Van deliveries for North and Central Texas and Texoma.
Cross-Dock & Warehousing
We offer abundant secure and monitored warehouse space to cross-dock or store your freight.
First Mile & Last Mile
Business and Residential First Mile pick up and Last Mile delivery services.
Asset Recovery
Specializing in on site pack jobs for computer equipment, machinery, and peripherals.
LTL Next Day Service
Offering Next day LTL service to/from DFW and the Texoma Region.
White Glove Delivery
White glove, two-man delivery, inside delivery, unpack and remove debris.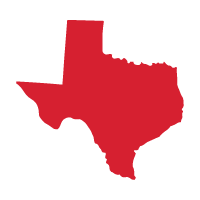 Primary Service Locations: Texas
Sherman, Denison, Howe, Pottsboro, Bells, Bonham, Collinsville, Leonard, Whitesboro, Whitewright, Paris, Gainesville, Honey Grove, Munster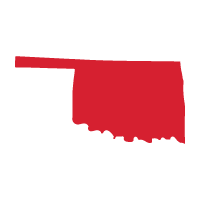 Primary Service Locations: Oklahoma
Colbert, Durant, Madill, Kingston, Thackerville, Ardmore, Valliant, Marietta
RA Logistics
Our sister company, RA Logistics, an affiliate of Mode Transportation, is ready to handle all of your transportation needs, including Truckload, LTL, Intermodal, and International shipments.
We're large enough to handle your shipments
and small enough to care.
STRAIGHT TRUCKS w/LIFT GATES
Company Drivers
Our drivers are full-time employees of the company, so that you know your freight is in the best hands.
GPS Tracking
All of our trucks, including bobtails and cargo vans, have GPS tracking to ensure the highest standards of service for you. of the company.
Our Authority
MCC/ICC #339287 • US DOT 3039343
TX DOT 005317047C • SCAC CODE TNYG
TSA Qualified Drivers
Each of our drivers is licensed and TSA qualified to maintain the highest standards of security for your freight.
In our 25 years in business, we've become the most reliable expediter in Texoma area. We deliver more than your freight. As a family owned and operated company we are deeply invested in your success and satisfaction. If there is anything we can do to make your experience with our company better, please reach out to me directly.
Or Call Us
Sherman Office
903-892-2339
Dallas Office
972-685-4305
To establish Trinity Expediting, Inc. as the premier provider of air freight and domestic cartage services in the Texoma area, while maintaining our commitment to excellent service and on-time delivery.
The following five principles will help us measure the appropriateness of our decisions:
Provide a great work environment and treat each other with respect and dignity.
Apply the highest standards of excellence to the delivery and pickup of our customers' cargo.
Develop enthusiastically satisfied customers all of the time.
Contribute positively to our community.
Recognize that profitability is essential to our future success.